Why Does Parasites.org Exist?
Parasites.org exists for 3 purposes:
Educate people on the hidden dangers of intestinal parasites and pathogens.
Educate people on how to navigate effective parasite testing.
Help people who are infected find doctors that can help them fight the infection.
1. Education on Parasites and Other Pathogens
Dr. Christine Traxler (Family Medicine MD) and Savannah Muncy (Doctor of Pharmacy) write scientific, evidence based articles educating people about intestinal parasite infectiong, fungal overgrowth and bacterial infections. Both Dr. Traxler and Dr. Muncy both work hard to translate complex medical concepts into language that anyone can understand with a bit of work.
The primary source of information for this website is based on the CDC website about parasites: https://www.cdc.gov/parasites/about.html. But beyond the CDC, Dr. Traxler and Dr. Muncy reference high quality research studies from journals like Nature. Just as importantly, Both Dr. Traxler and Muncy will rely on their experience and education to give needed context to often narrow and abstract articles.
2. Navigation of Effective Parasite Testing
Intestinal infections can sometimes be overlooked, and can be difficult to test for effectively with so many testing options available.
Our goal is to provide information for anyone who wants to fully understand the many intestinal pathogen testing options available.
Parasites.org offers best-in-class intestinal pathogen testing. Our parasite and ova tests are analyzed by the Arizona or Mexico labs we use specifically look for 31 different human infecting parasites. The labs are also expert at dectecting intestinal fungal overgrowth infections, as well as detecting bacterial infections.
3. Find Doctors Who Can Help Patients Fight Intestinal Infections
If your test results come back postive, we will do our best to help you contact doctors who can help you fight your intestinal infection. We are always looking for quality doctors to add to our directory, so please email Evan@parasites.org and we will investigate the doctor, and potentially add them to our directory.
Dr. Christine Traxler MD
Dr. Traxler has lived most of her life dedicated to the practice of medicine and teaching healthy ways of living for all stages of life. She studied biochemistry and medicine at the University of Minnesota and worked in rural Minnesota as a family practice physician and emergency medicine doctor in underserved medical areas of the state.
For the past 20 years, she has expanded on her education and training doing medical research in rare conditions and studying heart rate variability (HRV) monitoring. She writes textbooks for doctors and medical students on all areas of medicine and has written many books and articles on scientific topics. More recently, she has researched ways people can improve their health proactively through exercise, nutrition, stress reduction, and other commonsense practical life strategies everyone can use to avoid chronic diseases of all kinds.
Dr. Savannah Muncy, PharmD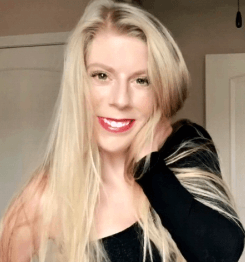 Dr. Savannah Muncy is a Doctor of Pharmacy, having served her community as a pharmacist in many areas including retail, hospital, oncology, compounding, and home infusion. She also uses her medical and healthcare expertise to write medical content for clients all around the world. Her hobbies include reading, gaming, fishing, riding ATVs, and spending time with her friends and family. She resides in Virginia with her husband and her sweet cat, Ella.